Research.
The Qualitative Method 2

A MAPPING OF PERSONAE/CHARACTER & THE PERFORMANCE OF THE SELF VIA CLOTHES /COSTUME.

Using the qualitative method to create movement and costume:

Interview a person in the institution about what he/she is wearing.
What does this state to others?
How does it relate to the performance of the self?
Any political/cultural significations?






Use the statements and answers to produce a matter we can articulate via movement and a costume.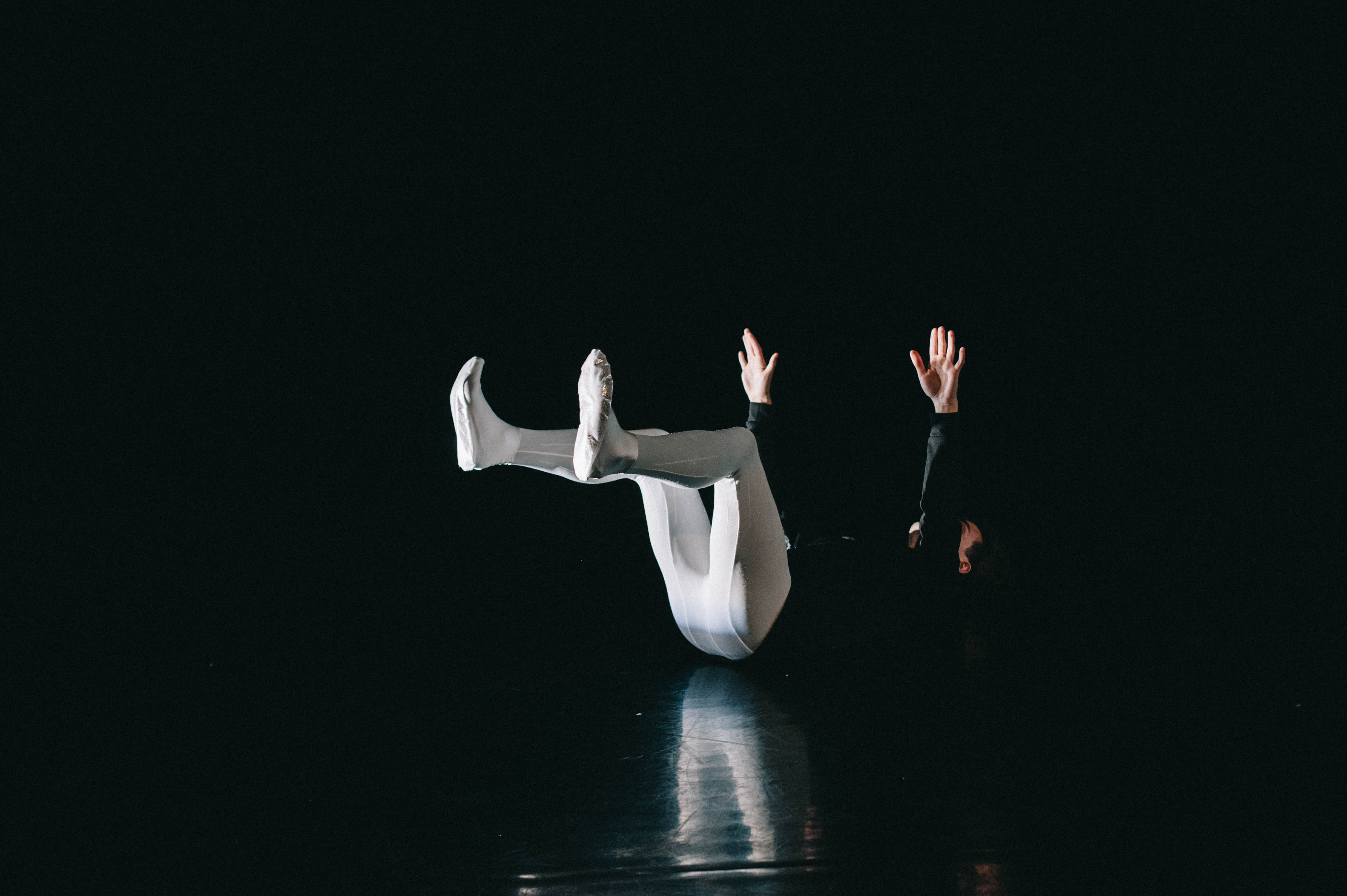 Interview.


CLOSE YOUR EYES AND THINK ABOUT THE SWEATER YOU'RE WEARING. WHAT DO YOU FEEL?
a feminine aspect; something subtle, andogynous, comfortable. this sweater is one of the only feminine garments I have and it make people perceive me as a more feminine being.

WHAT ARE YOU WEARING?
dirty nike shoes (adidas); it looks like a design element – it's not. blue carpenter pants, almost clean. a blue sweater, a necklace from a close friend and a rainbow tank top.

WHY DID YOU CHOOSE TO WEAR THIS?
it's comfortable. I needed something fast
and pretty.

WHAT IS YOUR SPIRIT ANIMAL?
fox.

WHAT GROUP IN THIS INSTITUTION DO YOU BELONG TO?
I'm one of the smokers.

HOW DO YOU RELATE TO OTHERS THROUGH THE WAY YOU DRESS?
Relate is a tricky word in a question. I do take conscious decisions in relation to communicating who I am; decisions not everyone automatically understand. some people focuses on the fact that I look like a man. I see it as genderlessness; subtle and androgynous. This might make me appear more vulnerable than other men. people are more conscious when they are around me.

WHAT DOES IT FEEL TO BE YOU?
it feels really fucking good!

CAN YOU NAME ONE CHARACTER FROM A MOVIE WHICH YOU IDENTIFY WITH?
bmo – the adventure time cartoon.

DO YOU CLAIM POLITICAL STATEMENT THROUGH THE WAY YOU DRESS?
yes! I claim that the political construct of gender is a social construct and can be changed and abolished if needed.

WHAT DOES THE SHOES MEAN TO YOU?
I have three pairs of shoes. adidas / nice shoes, heavy duty shoes and glitter shoes for special occasions.

HOW DO YOU FEEL GOOD IN WHAT YOU WEAR?
I often have to do a compromise to feel good physically – baggy pants and hoodies. feminine can be hurting and uncomfortable. These garments are often tight – e.g. nylon pants / pantyhoes; tightness around the leg. the pain changes the way my body moves and the way I behave. The way I dress can make me into a more compassionate being, and the opposite.

PRACTICAL OR STYLISH?
One has to suffer for the swag; stylish. no – practical, because the practicality can make me adaptable to any style I want to wear.

COMFORTABLE OR STYLISH?
comfortable.

OUTGOING OR WITHDRAWN?
withdrawn.

CIRCLE OR TRIANGLE?
a feminine triangle.

PURPLE OR YELLOW?
pink.

heavy
fast
free
direct

---
Jonas Pedersen Øren 2019 — Oslo